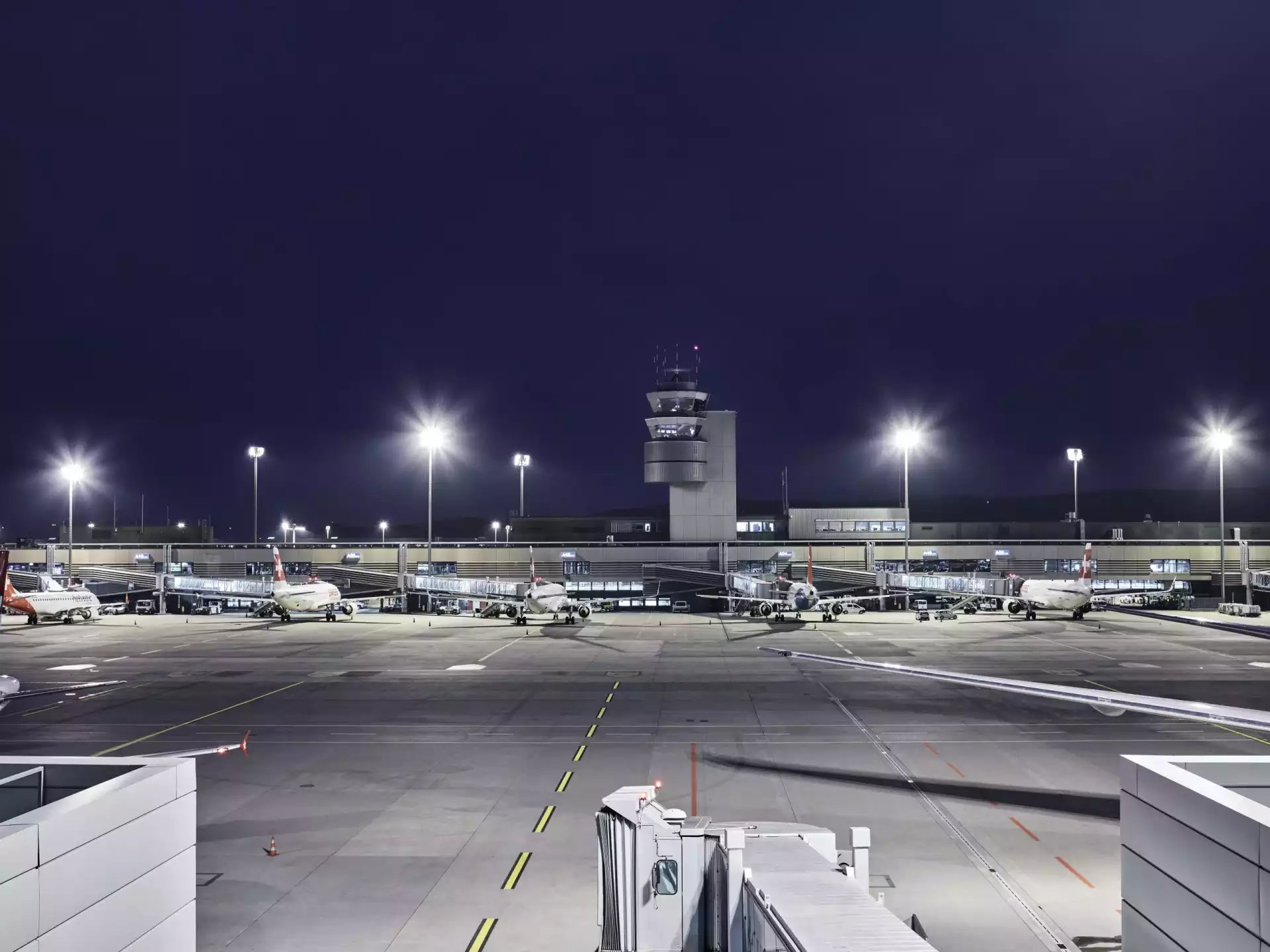 Photographer
Skyguide celebrates 100 years of air navigation services in Switzerland.
Skyguide celebrates 100 years of air navigation services in Switzerland. That's a hundred years of pioneering spirit, technological progress and innovation in aviation.
Developments in both air traffic control and aircraft have made it possible for flying to become the safest mode of transport in the world, enabling many people to cross oceans to discover new countries and cultures.
.
A look back at the history of Swiss air traffic control
1922
Marconi Radio Station: Skyguide's predecessor
Marconi Radio Station AG, the predecessor to the Skyguide of today, is founded on 23 February 1922. Its first registered office is in the main post office building at Bern railway station. The prime purpose of the new company is to develop wireless telegraphy, whose immense value to telecommunications had become clear in the First World War. The Swiss Confederation initially holds a 22-per-cent share in the new entity: a majority holding is only acquired two years later, from UK based licensee Marconi's Wireless Telegraph Company Ltd. One key duty of the new company soon becomes the new aeronautical weather service, which is established at Dübendorf Aerodrome in 1922. Pilots of the time fly visually, and are thus heavily dependent on having reliable meteorological reports.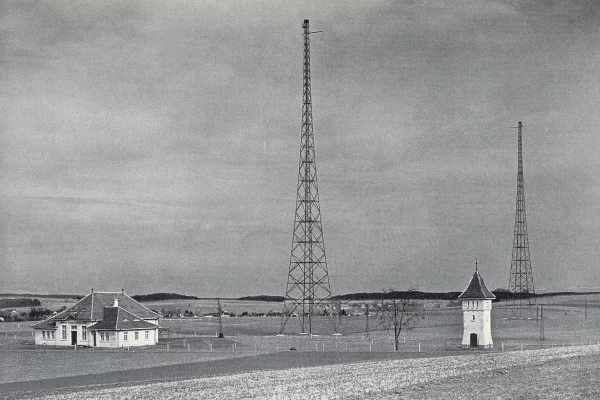 1931
Radio Schweiz AG: mandated
for air navigation services
The Swiss Federal Air Office (the predecessor to today's Federal Office of Civil Aviation) formally mandates Radio Schweiz AG (previously known as Marconi Radio Station AG) to provide air navigation services for Switzerland on 1 January 1931. At Dübendorf Aerodrome, where the Swiss centre for radio communications is located, the seven air navigation services officers have to handle an average of 12 flight movements a day. Today it's between 2,000 and 3,000 movements a day, which are handled by some 500 ATCOs, or air traffic controllers.
1948
Kloten: Zurich's new airport
A new airport for Zurich is opened near the village of Kloten, to the north of the city, in June 1948. Zurich prevailed in the preceding political discussions, winning out over a proposed central Swiss airport in Utzenstorf near Bern. The overall plan is to develop an intercontinental airport at the new Zurich site while retaining Basel, Bern and Geneva as smaller European airports. In fact, Geneva Cointrin already became Switzerland's first intercontinental airport back in spring 1946 under a fait accompli by the Geneva cantonal government, which elected not to wait for the Confederation. Radio Schweiz AG, whose workforce now numbers some 200 air navigation services personnel, also relocates to the new Kloten Airport, and takes the opportunity to acquire its first service vehicle: a five-horsepower Austin van.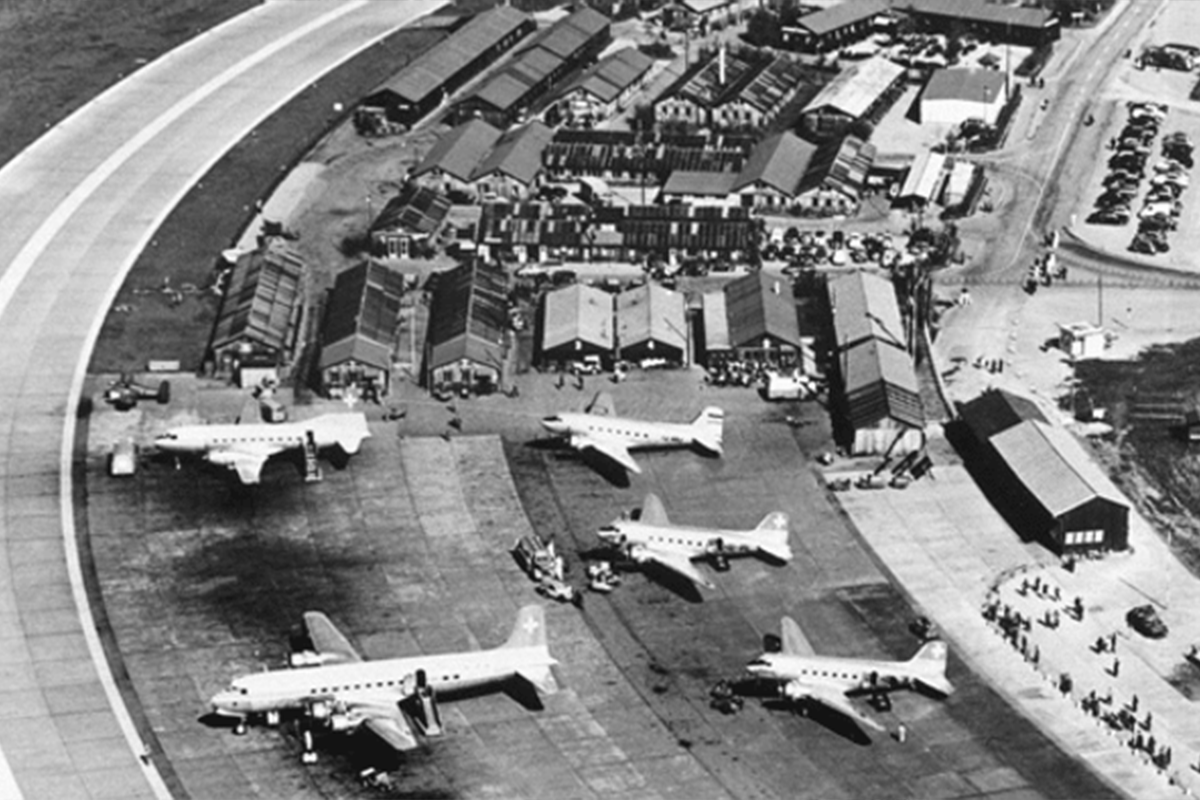 1984
New tower at Geneva Airport
On 4 December, 1984, Radio Schweiz AG put the present Geneva control tower into service. It has been nicknamed "Goldorak", because of its robotic shape, after a Japanese cartoon character. The Tower/Approach unit of Skyguide's Geneva Airport control tower is staffed by 45 air traffic controllers, working in shifts at their stations over 40 metres above the ground. The tower is staffed 24 hours a day – even at night, when the airport is closed – to immediately handle any emergency landing which might be required. Geneva's tower, approach and departure controllers manage all approaching and departing flights within a 50-kilometre radius of the airport. The air traffic on the airways of the region's upper airspace is handled by the Geneva Area Control Centre (ACC).
1986
New tower at Zurich Airport
During the night of 28 to 29 April 1986, the current control tower at Zurich airport came into operation for the first time. In the control tower, around 70 air traffic controllers man the three work positions in shifts. Sitting at a height of more than 40 metres, they monitor take-offs and landings and the movement of aircraft and vehicles on the runways. The tower is manned 24 hours a day and 365 days a year, including at night when the airport is closed. This allows a service to be provided immediately if required, for example in the case of a medical emergency.
1988
Swisscontrol: air navigation services only
Radio Schweiz AG is restructured as its historically evolved portfolio ranging from maritime radio to air traffic services is no longer aligned to present-day realities. The company's air navigation services activities are newly subsumed under Swisscontrol, a state-owned entity domiciled in Bern. Eight years later, in 1996, Swisscontrol gains full financial autonomy and responsibility.
2001
Skyguide: new name, new structure
On 1 January 2001 Switzerland's previously separate civil and military air traffic management operations are amalgamated into a single entity which is newly named Skyguide. Skyguide is the first – and to date remains the only – European air navigation service provider with responsibility for both civil and military air traffic management. Some years prior to this, the then Swisscontrol was turned into an 'AG' joint-stock company under Swiss private law, and was relocated from Bern to Geneva Airport. But to this day almost all the company's equity remains in Swiss state hands.
2009
Dübendorf: a new Skyguide centre
In addition to the company's head-office site at Geneva Airport, Wangen near Dübendorf remains a key Skyguide location. A new air navigation service centre is opened here in February 2009. The new centre is responsible for the airspace of German-speaking Switzerland, Liechtenstein and Southern Germany. The Wangen Skyguide site is also home to office premises, three tower simulators and air traffic controller training rooms. The building further accommodates the Aeronautical Information Service and the Swiss Air Force's Air Defence & Direction Centre.
2014
Skyguide, its government-affiliated partners Swiss Federal Railways, Swiss Post and Swisscom and the Swiss Federal Institutes of Technology conclude a memorandum of understanding with Federal Councillor and Minister for the Environment Doris Leuthard under which the signatories undertake to lead by example in their use of energy and environmental resources. Skyguide remains committed to this day to the Swiss Confederation's "Energy & Climate" initiative and to environmental targets in areas such as mobility, green IT and the use of renewable energy sources which it has met or exceeded every year to date.
2022
100 years of Swiss air navigation services
Skyguide celebrates 100 years of air navigation services in Switzerland. Swiss Post is honouring the anniversary with a special stamp. The 210-centime stamp is an expression of a historic milestone in the history of Swiss air navigation services. The stamp depicts a modern airliner with aircraft positions as they appear on air traffic controllers' screens.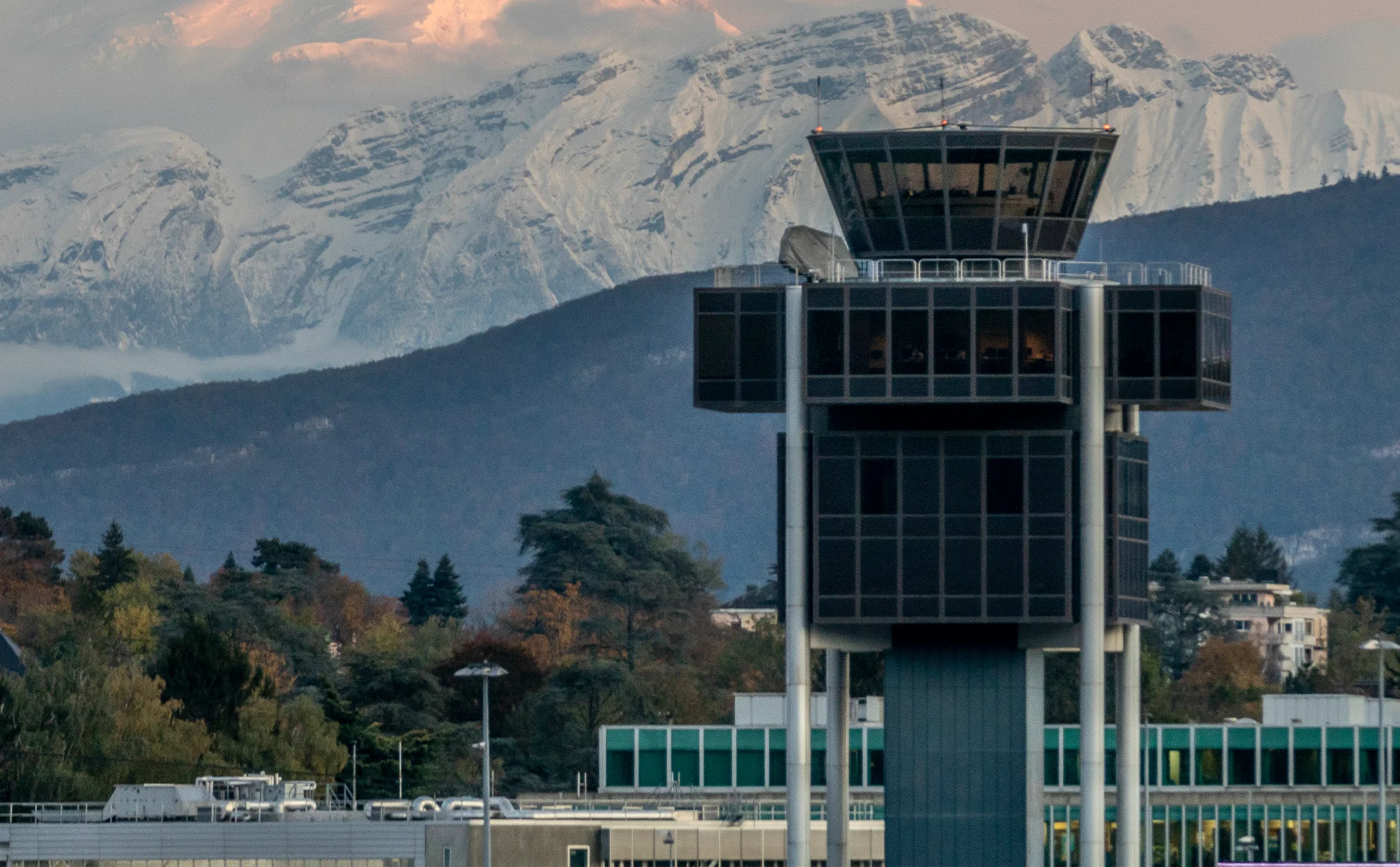 100 years of Swiss ATC
Ein Jahrhundert Flugsicherung
Altenrhein
Sie sorgen für Sicherheit in der Luft und am Boden
Bern-Belp
Ohne Feldstecher geht bei
Skyguide fast nichts
Sion
Skyguide fête cette année cent ans de contrôle aérien en Suisse
.
#3 Instrument Landing System
Navigation and approach systems play a significant role in the safe flight and landing of the aircraft. In this episode Vladi chats with Hervé Demule, Navigation Engineer at Skyguide, who explains what the Instrument Landing System is, the function of it and how it assists the pilot in landing safely.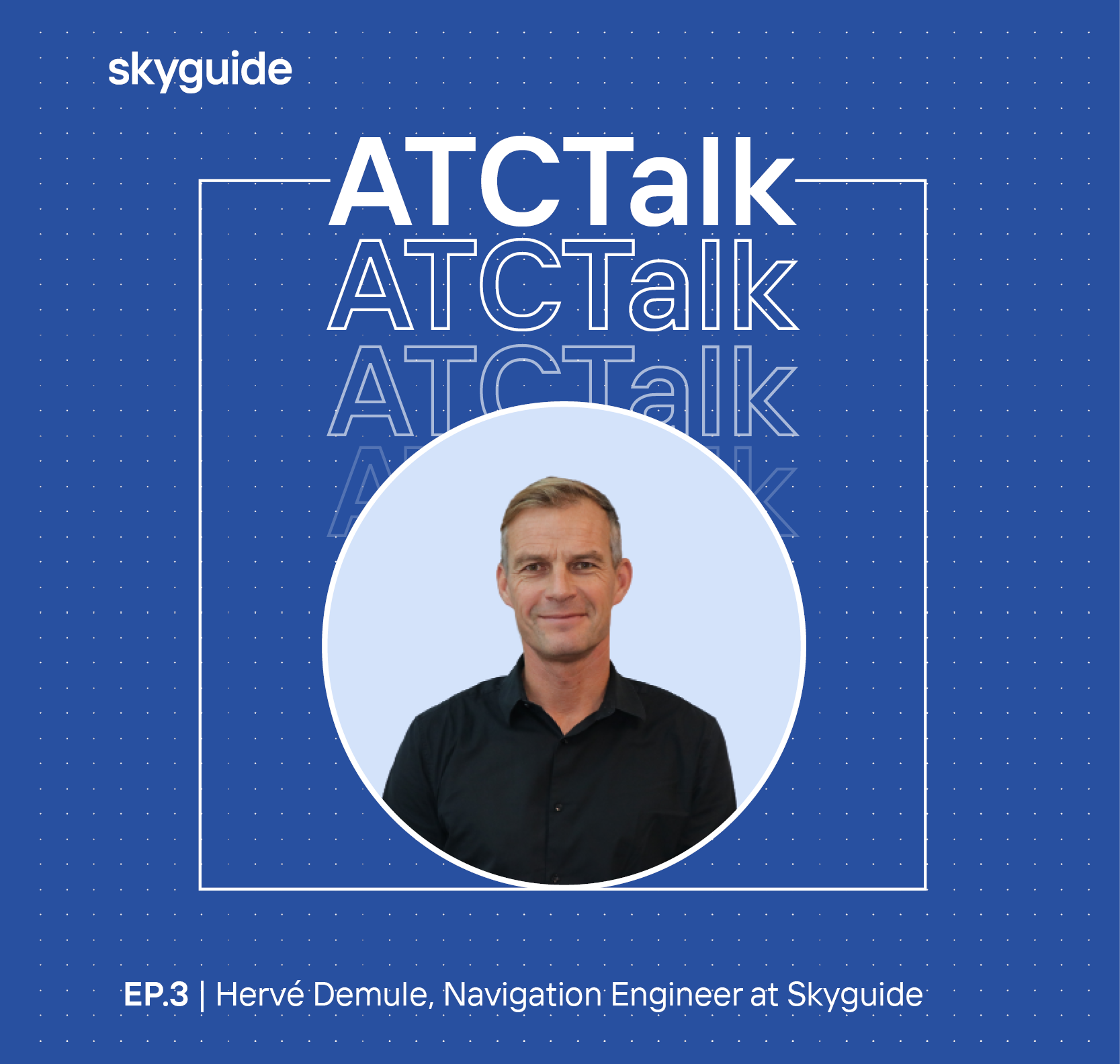 .
Paving the way for a more sustainable and resilient future
Slide
Aviation has undergone fundamental development over the past 100 years. In the coming years, we will be implementing innovative solutions such as the Virtual Centre, which will continue to have a major impact on air traffic control in the future.
Alex Bristol
Chief Executive Officer at Skyguide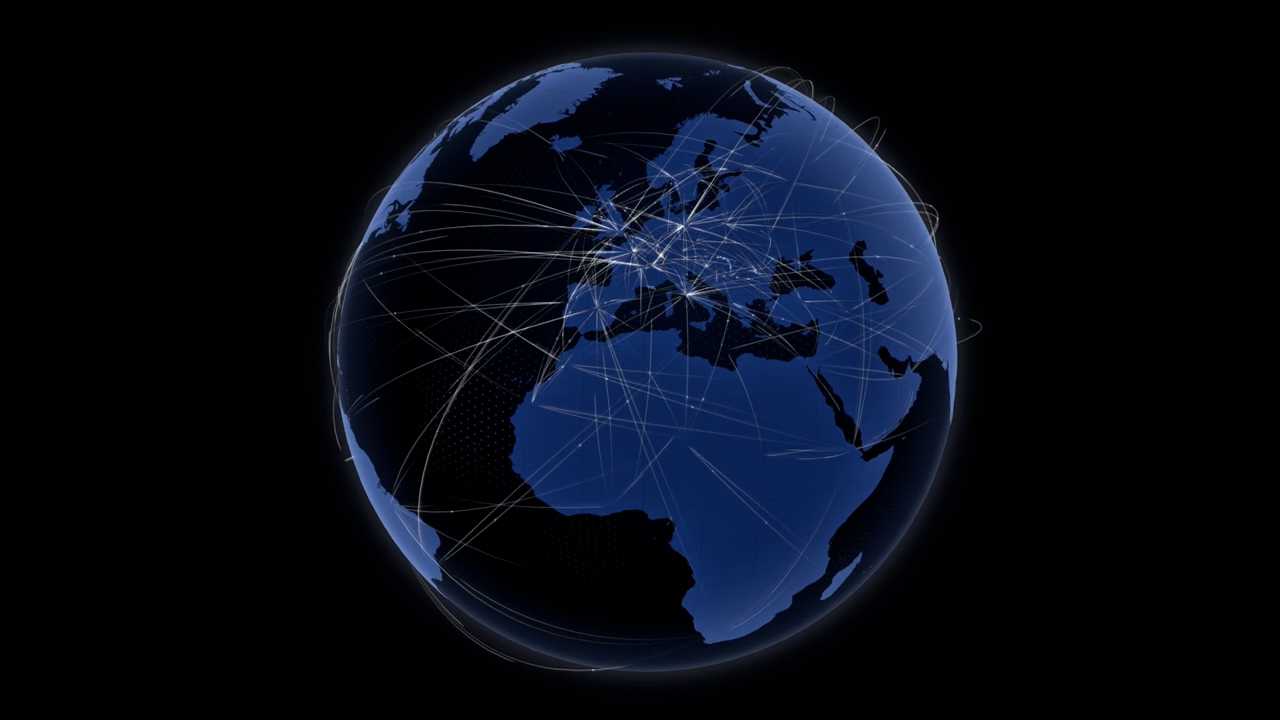 VC
OUR PIONEERING ANSWER TO THE CHALLENGES OF AIR TRAFFIC MANAGEMENT
The Virtual Centre is our pioneering solution to provide best-in-class services to our customers and partners. It is our answer to the challenges of air traffic management (ATM). We harmonise and modernise air traffic management in Switzerland from the airspace to the ground to ensure safe, sustainable and efficient access to the sky. Our people will provide a location-independent service based on an advanced, safe, flexible and cost-efficient ATM system.
Drone
Pioneering the integration of unmanned aircraft
Skyguide's other innovative projects, such as its handling of drones, are also exemplary and forward-looking. The growing number of drones moving through the sky is creating new challenges. The U-Space system developed by Skyguide in collaboration with the FOCA helps to detect these drones and make them visible to air traffic controllers on their screens.

Drones also offer numerous opportunities: at Zurich and Geneva airports, for example, Skyguide has been using a specially equipped drone to check the signals of automatic landing systems for some years now. This reduces the use of the survey aircraft and lowers the environmental impact and costs.
Sky Guide
On the occasion of the 100th anniversary of air traffic control the air navigation service provider Skyguide, together with the publishing house vatter&vatter, is publishing this first travel guide to airspace: Sky Guide. The Sky Guide looks back into the past and takes you on the first flights and takes you along on the first flight tests. It sheds light on the future of efficient and ecological aviation and presents unique tips for excursions and insider pearls from the world of aviation. A real travel guide, that is.
celebrating celebrating celebrating
100 years 100 years 100 years 100 years
Swiss ATC Swiss ATC Swiss ATC
With the support
of our precious
Indra
Indra is one of the leading global technology and consulting companies and the technological partner for core business operations of its customers world-wide. It is a world-leader in providing proprietary solutions in specific segments in Transport and Defence markets, and the leading firm in Digital Transformation Consultancy and Information Technologies in Spain and Latin America through its affiliate Minsait. Its business model is based on a comprehensive range of proprietary products, with a high-value focus and with a high innovation component. In the 2021 financial year, Indra achieved revenue of € 3.390 million, + 52,000 employees, a local presence in 46 countries and business operations in over 140 countries.
Frequentis
Frequentis and Skyguide are working together on a new optimised and integrated air traffic solution to make Swiss airspace ready for future challenges. With a highly resilient, flexible and easy-to-operate voice system, Skyguide will take the first step towards future integrated operational concepts such as virtual centers and remote towers. Within the skyCOM project, Frequentis is providing X10 - the most innovative voice communication system. X10 features a modular, service-oriented architecture that offers unique integration capabilities. This allows Skyguide to be integrated easily within other ATM systems, such as Prisma, in both towers and centres. This integration simplifies and streamlines the controllers' work, increases situational awareness and reduces the risk of human error.
Rega
Swiss Air-Rescue Rega was founded in 1952 for the purpose of providing professional medical assistance by air. It is an autonomous, privately run, non-profit foundation and currently employs around 400 members of staff.. Rega is at the disposal of the Swiss people 24 hours a day, 365 days a year, and operates 14 helicopter bases distributed throughout the country, as well as three ambulance jets. Rega's Operations Centre can be contacted around the clock – in Switzerland via emergency number 1414 and from abroad by calling +41 333 333 333. Rega is funded by its over 3.6 million patrons. This unique patronage system allows Rega to fulfil its core tasks and to fully focus on the welfare of its patients.
Swiss
SWISS is Switzerland's largest airline. It operates a global flight network from Zurich and Geneva. SWISS is part of the Lufthansa Group and a member of the Star Alliance. With one of Europe's most advanced and carbon-efficient aircraft fleets, SWISS is a premium airline that provides direct flights from Zurich and Geneva to keep Switzerland connected with Europe and the world. Its Swiss WorldCargo division offers an extensive range of airport-to-airport airfreight services for high-value, time-critical and care-intensive consignments. The company has also committed to the ambitious climate goals of halving its 2019 net carbon dioxide emissions by 2030 and making its operations entirely carbon-neutral by 2050, particularly by promoting the use of sustainable aviation fuels.
Zurich Airport
Zurich Airport is the country's largest airport and the Swiss gateway to the world. With around 27,000 employees in and around the airport, it is one of the largest employers in the region. Known for its high quality, it regularly receives awards as the best airport in Europe. But Zurich Airport is not only a boarding and disembarkation point for around 30 million passengers a year, it is also a destination in its own right. Its spectator terraces, events in the Circle Park or guided tours for visitors attract thousands of people to the airport every year. Zurich Airport is the country's largest traffic hub and one of the largest shopping centres in Switzerland. It connects people and places and creates positive experiences in the process.